Spectrum Filter
Download and Installation
Save all your files and shutdown Thermo Scientific Proteome Discoverer.
Copy the downloaded DLLs to the Proteome Discoverer Release folder, e.g.: "C:\Program Files\Thermo\Discoverer Demo 1.3\System\Release".
For each DLL: Right-click the DLL, open its properties window and click the Unblock botton, if available.

Open a command prompt and navigate to the Proteome Discoverer Release folder.
Enter "Thermo.Magellan.Server –install" (without the quotes).
You should see the message, indicating that the installation worked sucessfully: "INFO - ProcessingNodeManager: Node: Post Search Mass Recalibrator registered"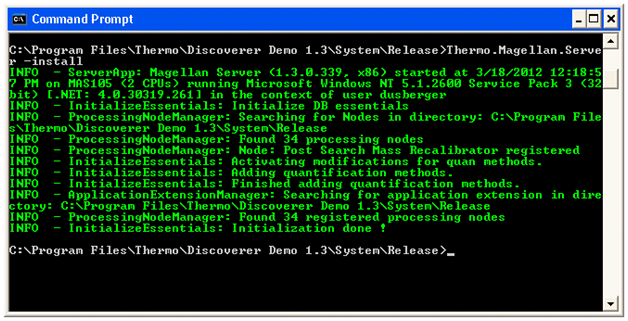 Functionality
We are sorry, at the moment there's no description available.