IMP Hyperplex
Features
This software has been developed to be used with the Thermo Scientific Proteome Discoverer software, version 1.4.x, 2.1.x and 2.3.x. It adds a new node that can be incorporated into the workflow.
Usage
Simply include the node into a workflow.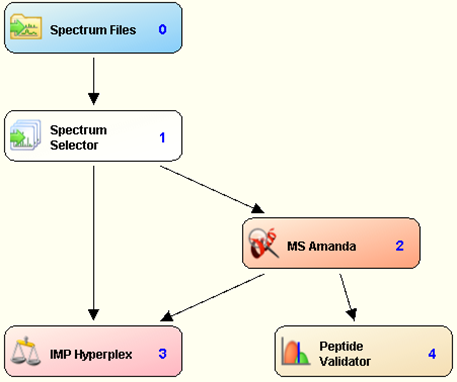 Download and installation
Download the node's DLLs (PD 1.4.x, PD 2.1.x or PD 2.3.x) and carefully read the attached license agreement. Proceed only if you agree to the terms and conditions of the license.
Save all your files and shutdown Thermo Scientific Proteome Discoverer.
Copy the downloaded DLLs to the Proteome Discoverer Release folder, e.g.: "C:\Program Files\Thermo\Proteome Discoverer 2.3\System\Release".
Right-click all DLLs, open its properties window and click the Unblock button if available.
Unblocking the DLL file
Open a command prompt and navigate to the Proteome Discoverer Release folder.
Enter "Thermo.Magellan.Server –install" (without the quotes).
You should see a message, indicating that the installation worked sucessfully.